We are about making it easier for you to move in, out, and around your home. We listen to you throughout the whole process and answer you honestly about what is going to happen to your home. Our Safety Inspection and/or Design process has identified your needs, created the scope of work, chosen the products and all that's left is creating the schedule and building your dream.
Our online project management software keeps you up to date and in communication with every part of the project. Follow the flow through your own private portal and online calendar - view your documents and keep track of our communication any time day or night.
Our team is well-versed in accessible and adaptive construction techniques. We have extensive experience that allows us to try new things and offer a 5-year labor warranty. Not typical for this industry.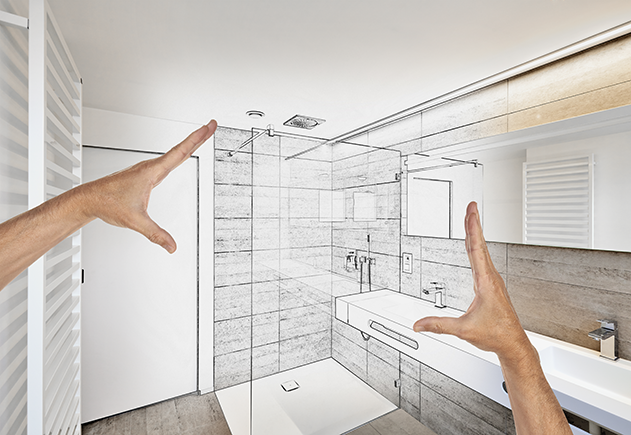 Our remodeling process
A complete construction packet with 2D and 3D technical drawings complete with selections, color pallet and finishes for you and all the people working on your project.

An invitation to your online project portal so you always know what's going on and when your project will be completed.

Pre-ordering as many items as possible to mitigate delays.

Your project finished with quality that will last.