Guided by our agreed upon scope of work, we will start the design phase, beginning with multiple layouts we focus on the best answers for your space and how your life is improved by it. Together we create your final plan that you can feel confident in building. We want you to have fun through the process and feel supported while making informed choices.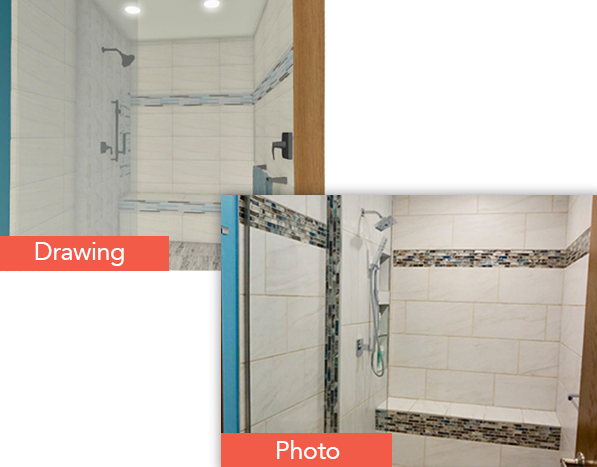 Here's what you can expect:
A very good understanding of how your space will change through our color 3D pictures.

What products will be included to gauge accurate pricing.

Selections brought to your home for easier and comfortable decision making.

Overall budget for what you need and want.