Posted:
Sep 10th, 2019
3:19 am
Most people want to live in their home comfortably and safely for as long as possible.
Invariably, when contemplating remodeling your home, the first question that comes up is "Can I even update my home to make sure it is safe but also beautiful into the future?" To answer this question, ask yourself a few more questions that are listed below to start the conversation with your partner, your family, and your professional support team. Aging in place requires some planning, especially when it comes to making sure your home can meet your needs with comfort and accessibility. Homes can be remodeled through Universal, Accessible, and Adaptive Design, but remodeling homes that require a lot of adjustments can be cost-prohibitive. It's important to know what you and your home can accommodate, so you can decide if it's worth it to make the changes to stay or move to a home that is more conducive to aging in place.
Question 1: Does your house fit you and your family?
How many rooms do you currently use?
How many stairs do you go up to get into the house or to your bedroom?
If there was an emergency - can you get out quickly and safely?
If you answered "I don't know" to any of those questions, it may be time to re-purpose the rooms you have now or downsize to a new location. Sometimes people stay because it's what they know, instead of finding a new home that offers a fresh and welcomed change, while also meeting their needs for aging in place. It's great to have options - let's use them to your advantage.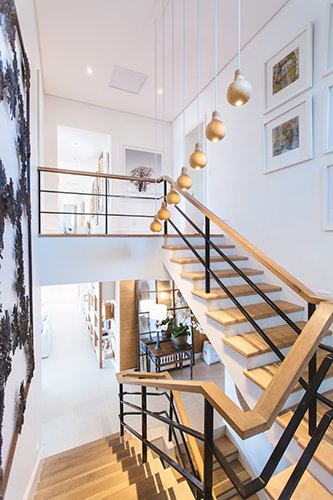 Question 2: When was your last home interior update?
How much do you love your home and your neighborhood
How easy is it to remodel
Is the amount that you have to invest to make it safe and beautiful, proportionate with the current value of the home and neighborhood?
If your answer is 1985 or later - chances are some critical items will need to be replaced. The bathroom is the place that can be the most dangerous and costly to remodel. One thing to keep in mind is that if everything is original from the 50's - 70's, all contractors will need to bring everything up to code once they touch it. Some homeowners are caught off gaurd, unawares that a whole electrical panel or HVAC system may need to be updated. It's not a problem to do it, but it's certainly a factor when reviewing your options.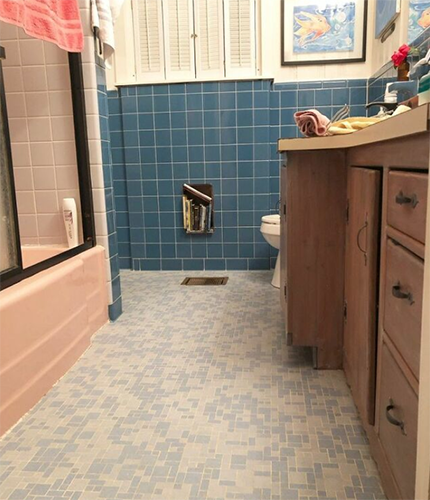 Question 3: What are your assets - financially and socially?
Do you own your home outright?
Do you have other assets that can be liquidated or leveraged?
Do you have people who can help with maintenance or transportation if that becomes too difficult for you to do?
This is one of the larger questions based in fact vs our desires. To be fiscally responsible, it is important to review your budget and discuss your options with your financial advisor. An easy strategy to cost compare a basic 2 BR in an independent living center without a food plan to remodeling your home. If the independent living center costs $3000 per month, multiply that by 10 years and you are at $360,000. In contrast, a remodel for a modest home with very nice updates to the main level is $150,000 and you can pay it off in 10 years, so you are looking at $1250 per month. Decide which option best suits your health and your life, and decide if you can also afford to pay to have people help you age gracefully in your home. Also, ask yourself if you have a family member/friend who can help out? It's best to appropriately place these two factors into the cost column as they are equally vital to a happy life.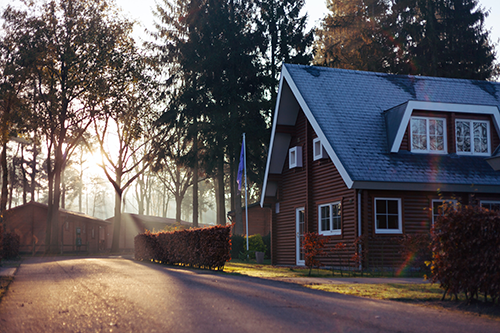 Question 4: What is your current state of Health?
We all want a magic ball to answer this question: How am I doing now and how will I be down the road? Decreased mobility, reduced vision, decreased muscle strength, and an increased risk of falls are a few of the challenges that come with growing older. With this in mind, it's important to begin thinking about whether it will be possible to meet these challenges inside your home. What if you require additional safety and medical equipment to live safely and confidently? This can be achieved effectively through Adaptive Design, and we can return your home to its original state when the time comes for resale, but will the investment be worth it to you? How long will you be able to enjoy all of the updates in which you've just invested? If you've reached this stage in life you know that nothing is guaranteed, so it's another important thing to consider when looking at your big picture and what is most important to you.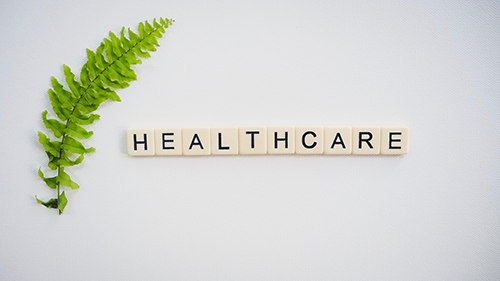 Question 5: What do you consider a quality life?
Quality of life is the biggest factor in your decision-making process and your living environment is one of the largest influences along with the people who live with you. Does your home help support your goals, or detract from your enjoyment? Can the investment enhance not only the value of your home, but also your experiences within it? Your answers to these questions should help guide you to your best choice. Staying or Going - you have a life to live and people to love - do it your way!
If you have questions beyond those you have just asked yourself - we are happy to continue the conversation and introduce you to the tools we've created to help fully inform your decision.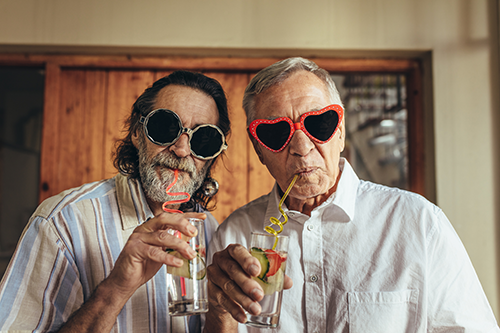 I've worked in the remodeling industry for over 26-years. I am a Certified Living in Place Professional from the Living in Place Institute and a Certified Aging-In-Place Specialist from the National Association of Home Builders, it's my privilege to help people adapt their home to age in place. I'm drawn to people who want to live and be who they are, and I love helping them do it. Above all, it's important to adapt your living space, in a style that is true to you, so you can live life to the fullest, room to room, around your home, inside and outside. Contact us today to find your best solution for happiness.