People with mobility challenges and older people wanting to age in place are switching out cabinetry, counter tops and stove tops, with accessible accessories and movable and adjustable counters. These pull down, roll under, slide out, and light up accessories make everyday tasks easy and safe. In addition to easy access, these products are about freedom, comfort, flexibility, and self-reliance.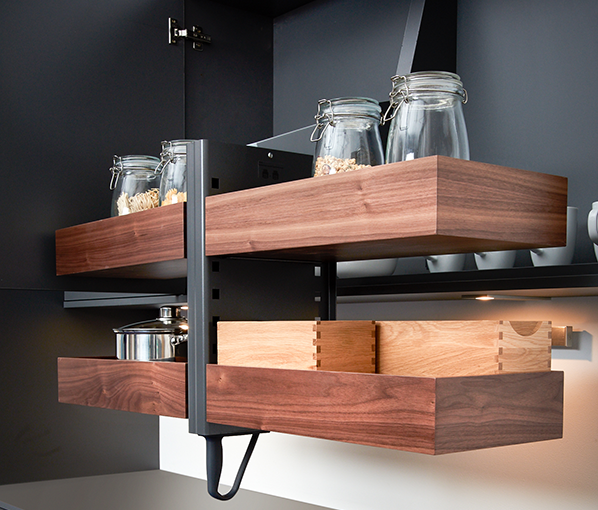 We supply and install accessible accessories - pick your favorite and finally have your environment adjust to your ability. Contact us for your free in-home or virtual consult to find your next favorite gadget.
Our Philosophy
To serve all communities with dignity, excellence, and compassion through person-centered solution-focused design. Each creation is unique to the person and their environment. We assemble all of the elements in beauty, harmony, and function for the whole person and the whole space. What we deliver is a better way to live - barrier-free.